Sponsorship and Advertising Opportunities 
The La Crosse Chamber Chorale has planned an exciting 37th concert season titled, Awake My Soul. This season will feature beautiful choral music in a variety of settings including a collaboration with a contemporary vocal ensemble from Mexico, Vox Populi Project, in April. We invite you to support the La Crosse Chamber Chorale through sponsorship and advertising opportunities.
Program sponsorship and advertising supports our nonprofit organization and enables us to fulfill our mission to inspire our listeners through exceptional choral performances, presenting varied, inclusive, and professional quality repertoire reflective of our changing world.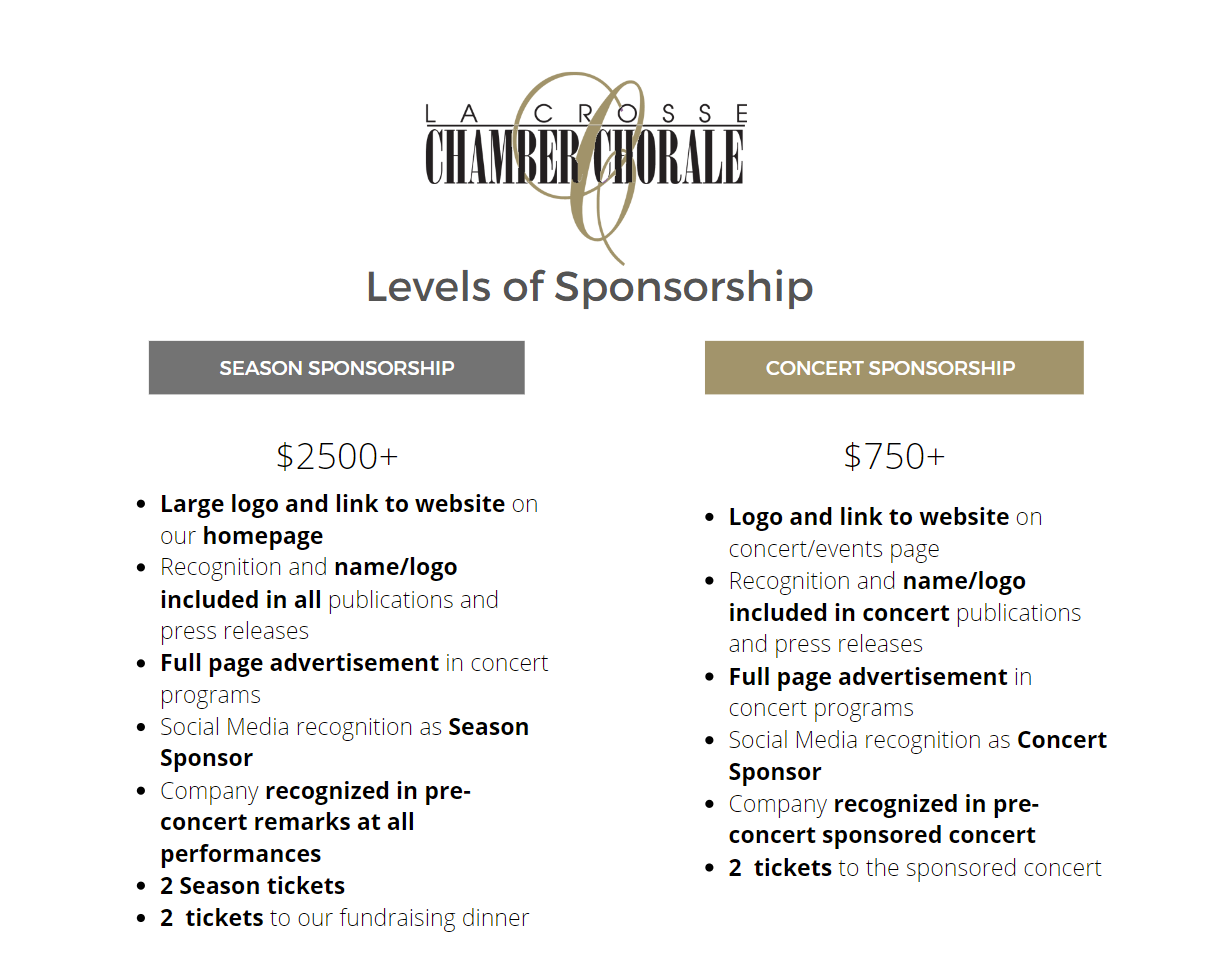 Advertise with us!
Our printed concert programs are among the best in the community because they are filled with intriguing program notes about the music and composers, text and translations of works being performed, and biographies of featured guest artists. Audience members take the time to read them and often take them home following the performance. Your advertisements will appear in the programs for seven concerts during our 2022-2023 season. This is an affordable way to reach many possible customers that may not be reached by other advertising strategies.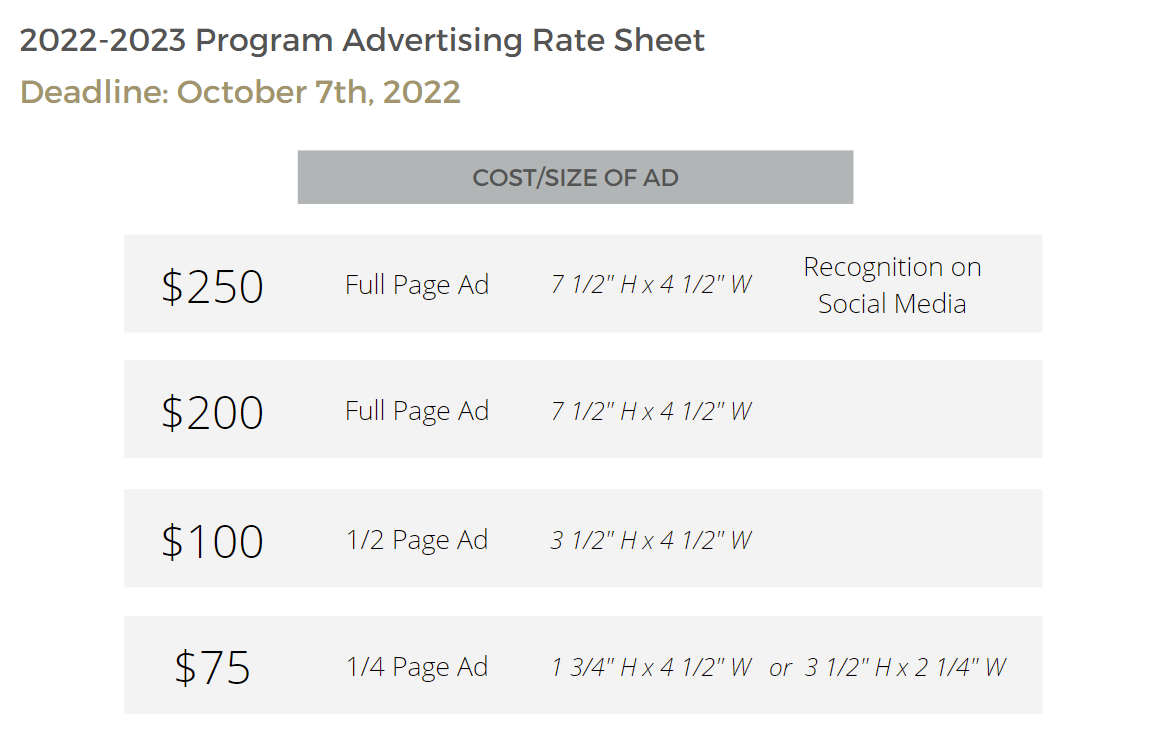 Sponsorship and Advertising Opportunities
Fill out this form to sponsor the Chamber Chorale or advertise in our concert programs.