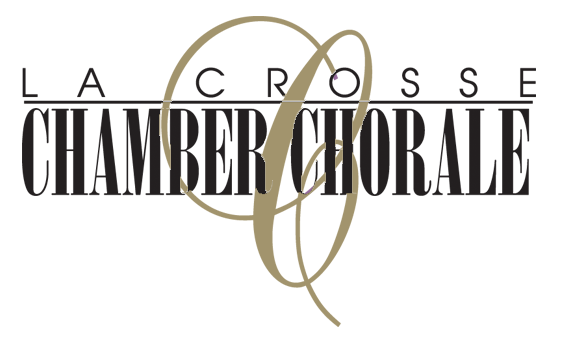 Interested in auditioning?
Thank you for your interest in singing with the La Crosse Chamber Chorale! The Chamber Chorale is made up of 34-40 singers of varying ages, who are devoted to providing professional quality choral music. It is a musical melting pot – a group in which college students sing beside retirees, in which people shed labels like farmer, teacher, bank teller and nurse, leaving only their voices. Over the years, the choir has performed everything from classical to contemporary, from sacred hymns to primitive chants, from Bach, Brahms, and Mendelssohn to more contemporary composers such as Eric Whitacre, Jake Runestad, and Ola Gjeilo.
The Chorale holds annual auditions each May after our final performance for the following season. If you are interested in being a part of this ensemble, we would love to hear from you! Please complete the form below and we will contact you in May to set up your audition. The auditions are informal, as we know how stressful the audition process can be. When contacted, we will send you a simple, melodic piece to prepare in advance, and there will also be a short sight-reading component. The entire audition start to finish won't take more than 5-10 minutes.
Although it is rare, there are times we are looking to add a singer mid-season. We encourage you to indicate your interest in auditioning to sing with the group at any time throughout the year. If an opening occurs, you could be invited to audition if we know you are interested. 
The Chamber Chorale is a welcoming place for all who love choral music, while also upholding a very high performance standard. If you love performing choral music, we'd love to hear from you and have you as a part of this special group within La Crosse community.
La Crosse Chamber Chorale Auditions