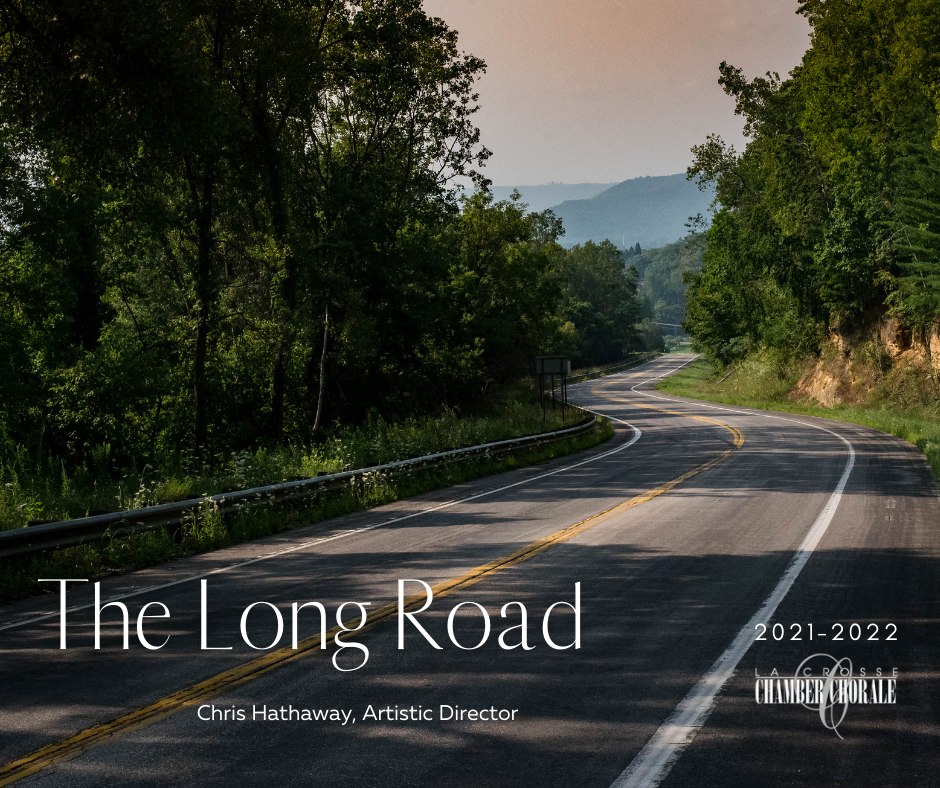 2021-22 Season
The Long Road
"It has been such a long road, but we are so excited to be coming back together to share some beautiful choral music with you again! This season the Chamber Chorale is delighted to be returning to a more normal season of singing as we commemorate the long journey we have been on, embark on the long road that still lies ahead, and celebrate being together again. The Chorale will bring you music of many cultures and a variety of themes – music we have all been looking forward to sharing with you. Join us!"                   
                            Christopher Hathaway, Artistic Director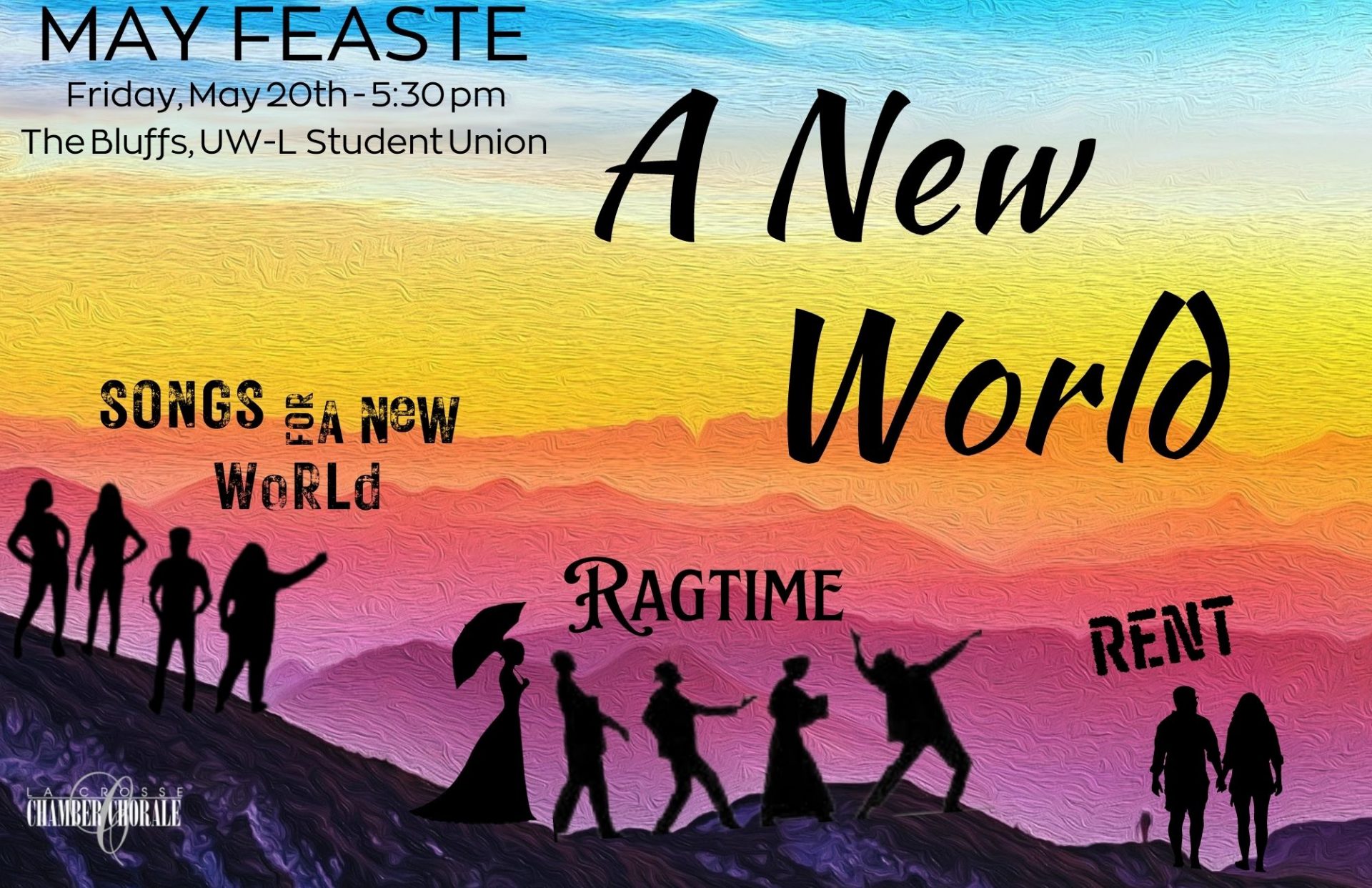 Read a message from our general manager, Christiana Martin. Reflections on the founding of the Chamber Chorale by Dr. Jo Ann Miller (conductor), Joyce Grill (accompanist), and Diane Foust (singer). Information on all upcoming concerts and events.
COVID-19 Precautions: 
The La Crosse Chamber Chorale is committed to the health and safety of our community, our audience, our singers, our staff, and our volunteers. All Chamber Chorale singers, staff and volunteers have been vaccinated for COVID-19. Our singers are currently rehearsing masked and distanced and will continue to do so as long as transmission levels remain high in our community. Audience health and safety protocols will comply with our State and local governments and the venues in which we perform. Audience members will be required to wear masks and follow distancing protocols. Please reserve your tickets ahead to be sure to have a seat. Tickets will be sold at the door, but the venues will have limited capacity. We will adjust audience health and safety protocols throughout the season to align with medical and safety protocols as needed. 
The La Crosse Chamber Chorale's 2021/22 Season offers a return to in person  programming.
Learn more about our programs>
Follow us:
Facebook @laxchamberchorale
Instagram @lacrossechamberchorale
Your support keeps our mission possible:
to inspire our listeners through exceptional choral performances, presenting varied, inclusive, and professional quality repertoire reflective of our changing world.
Our printed concert programs are among the best in the community because they are filled with intriguing program notes about the music and composers, text and translations of works being performed, and biographies of featured guest artists. Audience members take the time to read them and often take them home following the performance. 
Join Our Mailing List or Send Us a Message
A Special Thanks to Our Sponsors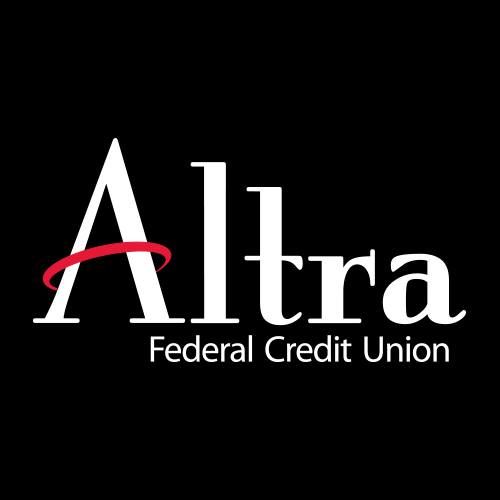 The La Crosse Chamber Chorale is supported in part by a grant from the Wisconsin Arts Board with funds from the State of Wisconsin and the National Endowment for the Arts.